With all this gorgeous weather we've been having in the Bay Area we headed to the beach last week with some furry friends. After a long walk to tucker them out, they were ready for their time in the spotlight. I think this is one of the only differences between photographing kids and dogs, the last thing you want for a photo shoot are tired kids!! Dogs apparently do much better this way.
Meet Jake, a lovable yellow lab that turned 11 years old two days after our shoot. He was very well behaved and followed all posing prompts like a champ!! By the way, none of these pictures required treats, squeaks, or other persuasions...yet another difference between photographing kids and dogs ;-)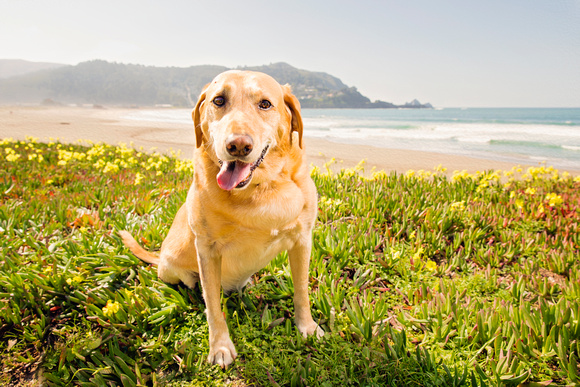 I'm not exactly sure what this face means but his mom says he does it a lot.
D'awwww, who doesn't love a yellow lab in field of yellow flowers??
This is Jake's friend Cash. He was quite a gentleman, stayed close when he was asked to, looked right where we needed and sat with perfect posture! My kids could learn a few things from Cash.
That hike must have really tired him out.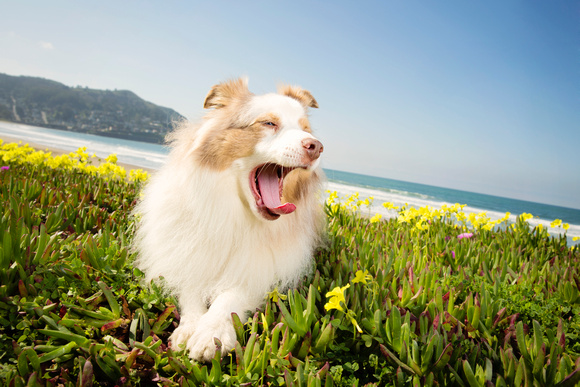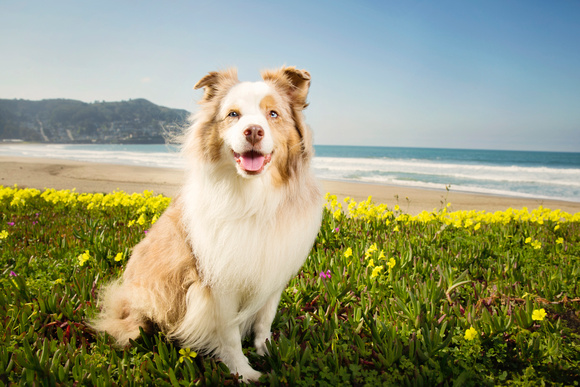 I often do this shot with kids, asking them to stay in a certain spot until I say "Run!" and then they run with all their might with big smiles on their faces. This was no different for Cash, though he runs a bit faster than kids.
Here's Rocky, Cash's little brother, and the big smiler of the bunch.
I get the feeling he's modeled before.
As perfect as I'm making them sound, I feel an outtake is necessary. I'd like to know what Jake really thinks of me, Cash is still ready for a nap, and Rocky happened to coordinate his blink with that of my camera, but he's still smiling!!
Best buds. I love that Jake is holding Cash's paw...probably nudging him for a mass break-for-it.
Ok, now that the work is done, it's play time!!!
Siblings... much like kids, the little one is waiting for the big one to play with him.
Enjoying the cool ocean mist.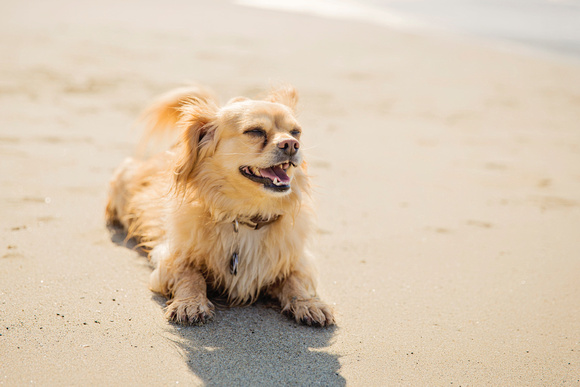 My son does this same exact thing.
Receiving a treat for a job well done. This is Marisa, I couldn't have done this session without her (plus, she brought the dogs). I call her the dog-whisperer, she spoke to them in such a calm yet disciplined tone and gave me great advice on how to read them. You will be hearing more about Marisa in future dog sessions!!
A mom and her boy...(I'd be lying if I said this picture didn't make my eyes well up.)
Like what you see? Click here to follow me on Facebook!