Meet 2-year-old Miss A! You might remember her from her one-year session where she was a beached mermaid. I don't know how it's possible that she gets cuter each time!! Her mom is very creative and planned an 'Alice in Wonderland' themed birthday party complete with photo invitations. Children's Fairlyland in Oakland had the perfect backdrop for this year's photos; we passed slowly down the rabbit's tunnel, checked the white rabbit's backwards clock, painted the roses red and worked our way through the maze of card guards.
'I'm late! I'm late! For a very important date!'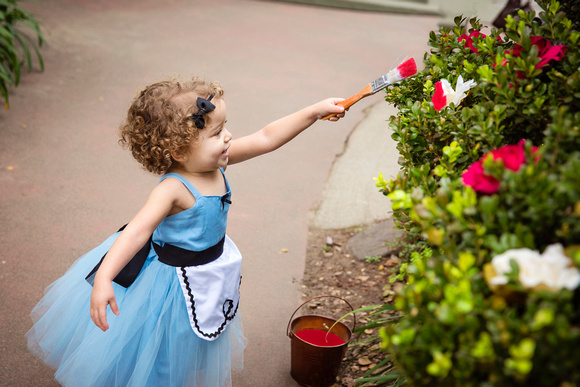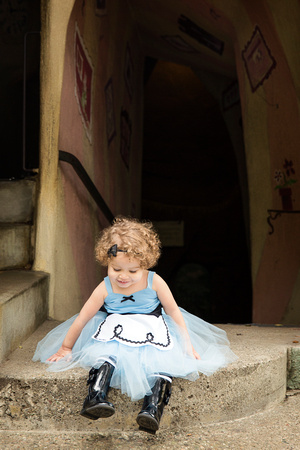 Those curls!!!
Here she is one year ago!!
Like what you see? Click here to bookmark me on Facebook!